The Coaching Process provides immediate short-term support.  It's a co-active partnership coupling your desires and coaching techniques to clarify and accelerate achievement and success.
As Your Coach, I act as an advocate for your goals and aspirations.
Our work together is structured to keep you focused, on track and motivated through completion. Although coaching is tailored to each client's individual  needs, there are some general steps for moving forward to ensure tangible results.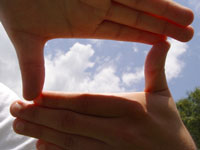 Step 1.  Imagine & Plan
What do you really want?
We will start by igniting your best creative thinking about your life and career.  We will clarify areas of immediate concern and begin designing your plan for the future.

Step 2.  Focus & Commit
What's stopping you?
The measure of your commitment to a goal is the sum of your desire minus your resistance. What are the obstacles that slow you down? As we start coaching we will identify your own unique '"resistors'" so we can manage them, allowing you more freedom to proceed effectively.

Step 3.  Take Action
What's your next step?
Coaching is an active process. You will be proactive and engaged from the first day. The idea is to move forward, systematically, step-by-step. Taking action builds stamina and momentum.

Step 4.  Assess and Adjust
How's it going?
The coaching process is designed to be flexible so we can make adjustments in response to new challenges or new opportunities.  We'll identify and eliminate unproductive efforts to streamline the process and stay on track.

Step 5.  Thrive & Enjoy
How will you celebrate?
Coaching is not meant to be a dour enterprise. Look forward to having fun. Enjoy the process and take pride in your accomplishments. Coaching is meant to energize and inspire your journey.
"Art helped me make the move to 1st AD.  His knowledge of the business coupled with his willingness to challenge my limiting beliefs, accelerated the whole process." Promoted to, 1st Assistant Director, Los Angeles