Individual Coaching
Individual coaching is offered in person, by phone, email and/or by Skype. If you are on location,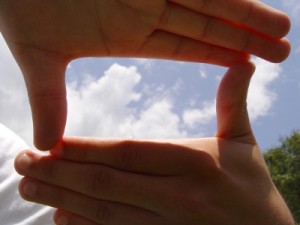 out of town on business or even living in another city, we can still coach together. In fact, many in town clients prefer to work by phone. Scheduling is more flexible. Travel time and gas are saved. And coaching by phone proves just as effective as meeting in person.
As a Certified Professional Coach, I utilize proven coaching techniques acquired at The Coaches Training Institute and endorsed by the International Coach Federation.  The cost-benefit ratio is extremely favorable and the coaching model is designed to provide you with new skills to last a lifetime.
Call Art today to schedule a free phone consultation. 818-285-8643
Individual Coaching Programs and Fees:
We Begin with a Free 30-minute phone consultation to discuss your objectives.
If you Decide to Move Forward, we will schedule a two hour Strategy Session and I will E-mail some materials for you to complete that will jumpstart and accelerate the coaching process.

During the In-Depth Strategy Session we will clarify your objectives, start developing your action plan and discover how the coaching alliance can serve you best.
Two Hours: $375

3-Month Coaching Program: After the strategy session, regular coaching begins: 3 one-hour sessions per month for a minimum of three months to insure consistency, accountability and measurable progress.
$475 per month purchased in advance.

1 Hour Coaching Sessions: May be scheduled as needed after completion of the 3 month program.
$175 per hour

2 Hour Pin-Point Session: For a stand alone in-depth coaching session on a specific, focused issue.
$375 per session.
Corporate Coaching:
I coach corporate executives in association with Partners In Human Resources International. Fees are based on engagement length and design. Please call for additional information. 818-285-8643.
Workshops:
Proprietary workshops are offered to professional associations, creative guilds, unions and other business groups in the areas of Career & Business Development, Achievement and Expanded Self-Worth. Please call to tailor programs that fit your organization's specific needs. 818-285-8643
"Our coaching helps me to plan, prioritize and create a framework to stay on track. It helps me shift focus from the chaos of the moment to more important long term goals."- Creative Director, Sherman Oaks, CA